Resources and project links of note
If I missed a link, please let me know so that I can add your project!
---
See some screenshots below of a few of the presentations.
It would be great to add all screenshots but it was hard to follow all content that I want to keep track during the day, so I only used the same screenshots that I sent out online.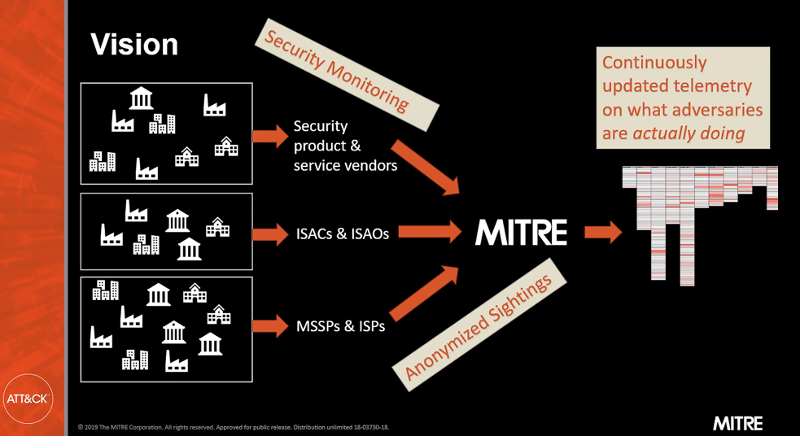 Above image note: John Wunder, Principal Cybersecurity Engineer, MITRE at #ATTACKcon on having security monitoring and telemetry in order to update the MITRE ATT&CK Framework of what adversaries are doing. (Screenshot from his presentation)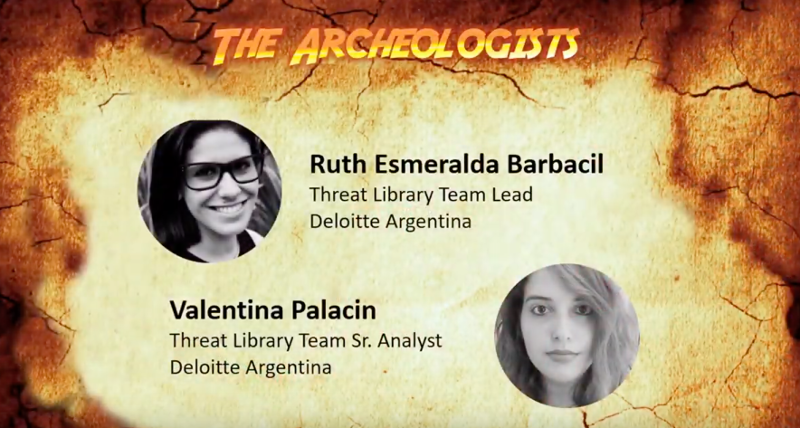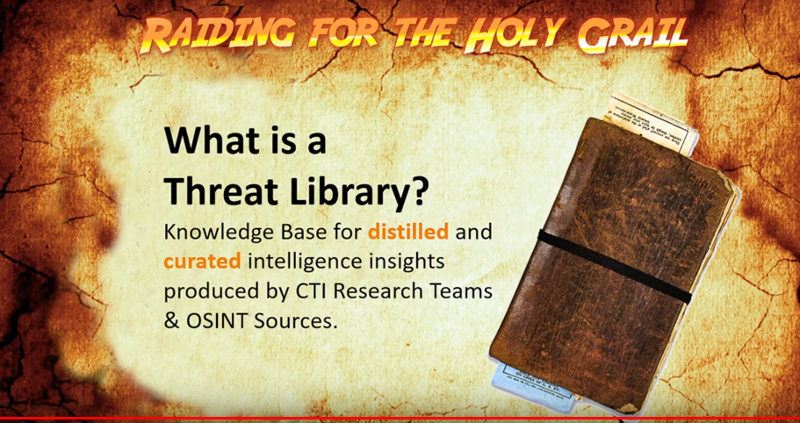 By Valentina Palacin, Threat Intelligence Analyst, Deloitte and Ruth Esmeralda Barbacil, Threat Intelligence Analyst, Deloitte
Above image notes: Loving the theme! "Raiders of the MITRE Framework: How to Build Your Own Threat Library" by the Argentinian team involved in creating their own Threat Library. Also shared some useful notes that you can see from the stream.
Keep a specific format ie Have a formula for data sources

These will be added and encouraged to be shared to ATT&CK people

Create your own technique. ie A lot of DNS tunneling was encountered and new techniques added.

When being a CTI analyst, jumping through a lot of data is required.

Practice in an attack way to improve defences in company
They use a lot of sources, and there are some challenges found, mainly with China, usually overlaps threat actors.
One challenge is in using multiple sources, not knowing everyone that writes those reports.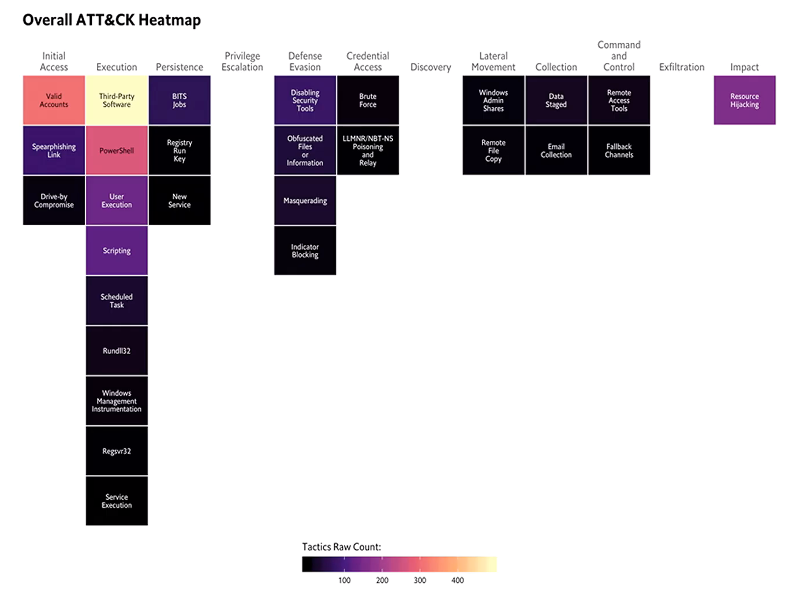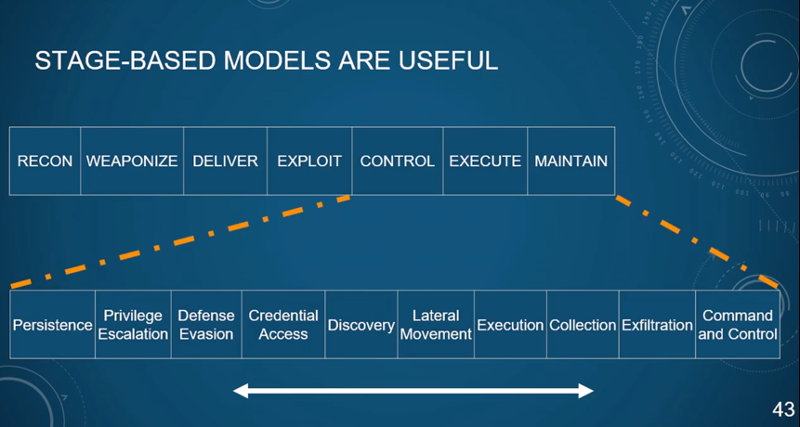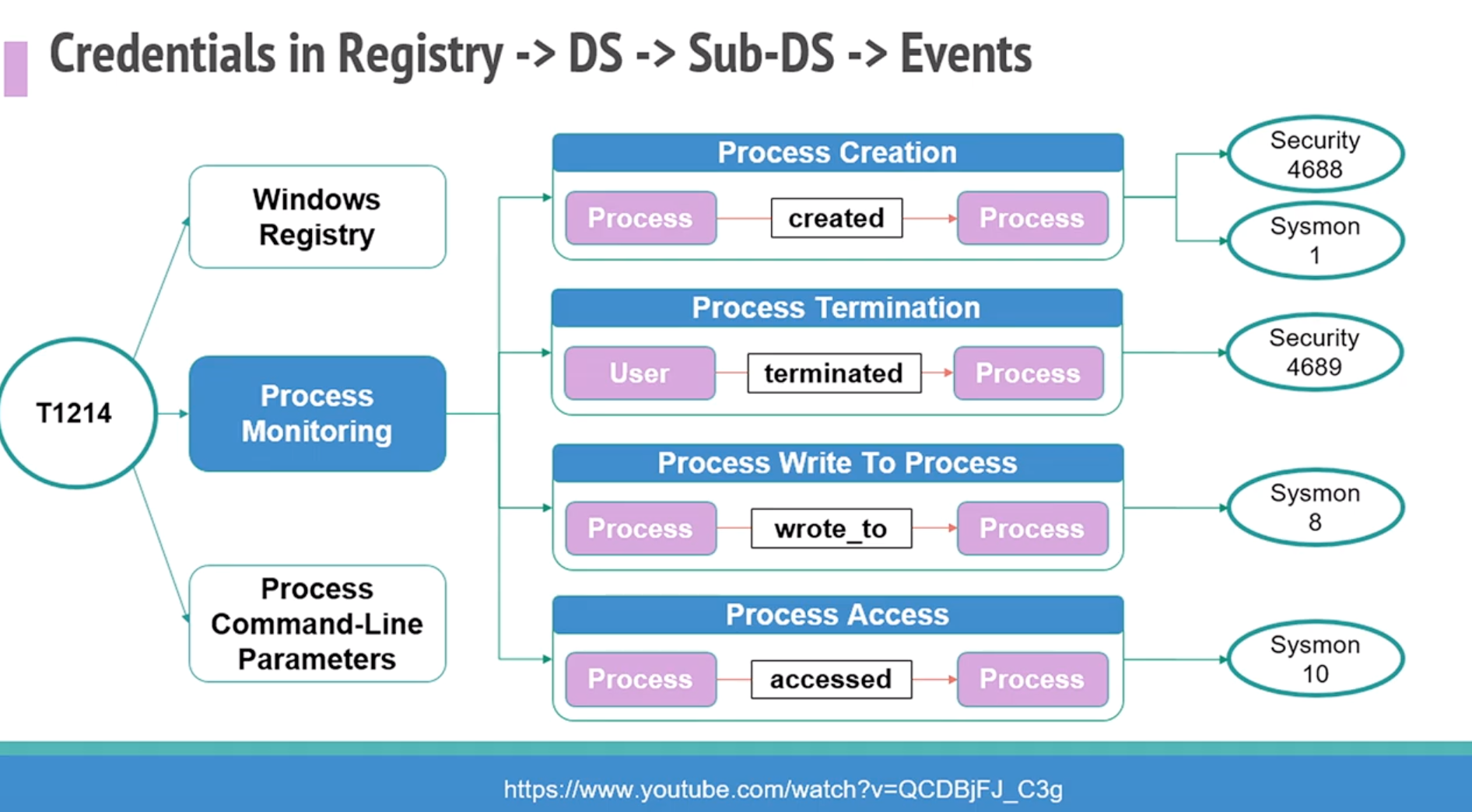 Above image note: Relationship between #ATTACK data sources to Windows Event Log #ATTACKcon – they then started documenting every single Event Log, finding out what is triggering the data sources. Heaps of great projects from Hunters Forge also.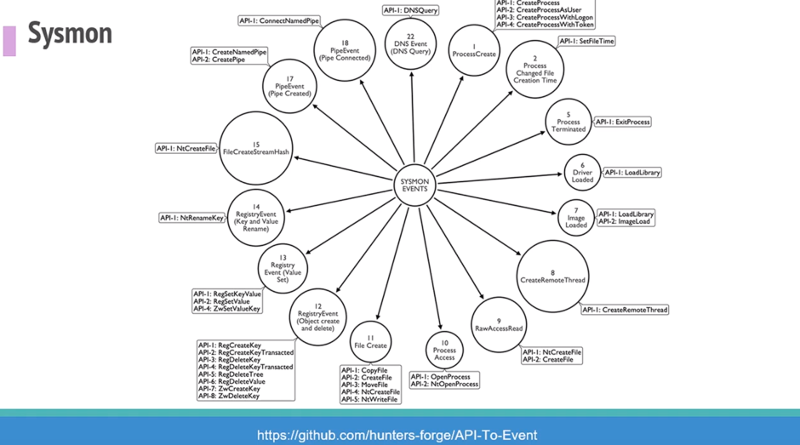 Above image note: Check out https://github.com/hunters-forge/api-to-event
A repo focused primarily on documenting the relationships between API functions and security events that get generated when using such functions. #windows #eventlog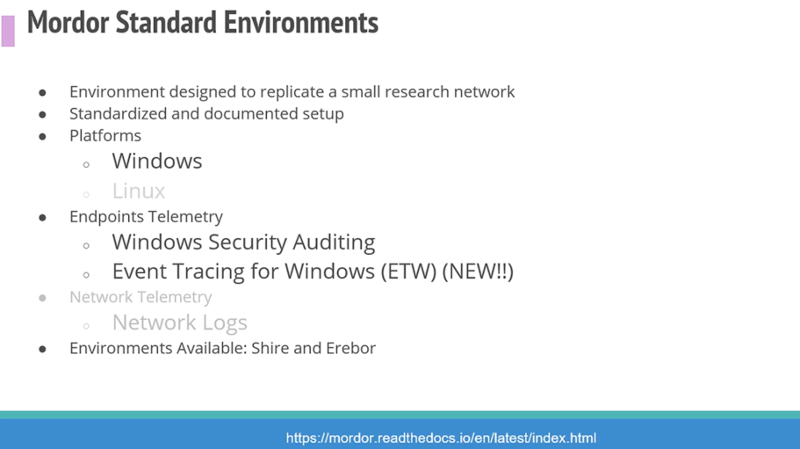 Above image note: Focus on a single TTP. Rapid emulation and validation allows for more rapid response against high threat activity. Instead of a large engagement, determine if it's an event trigger/s make sure you are covered. (Emma MacMullan, Federal Reserve)
From this user: Late addition to today's #attackcon talk: first image of a misinformation incident in STIG. It's not perfect, What this means is that we can now create graph views of misinformation campaigns and store them in STIX format ready for further processing.
My own thoughts..
Automating, having a better workflow, using a template, using a common language » all of these to take the burden off the laborious and manual process to build up data.

Another good visualization is to think of the MITRE ATT&CK Framework as a periodic table of elements, where a mixture of particular elements (ie tactics, techniques, etc) provide a chemical reaction

I really like the idea have a threat/attack framework , and you visualize it like a board game. You land on a 'square' and you can do X, Y, Z.. I mean, not an actual -game board- but more like a visualization technique #ATTACKcon

Decision loop (part of keynote): We actually change the game for the adversary, maybe it's not tomorrow, maybe it's not next year, but we can get to the point where we're inside the adversary's decision loop.

There will no longer be ATT&CK and PRE-ATT&CK, just ATT&CK - this is a relief.
ATT&CK for Cloud - watch for this release!
When you move to a cloud workload, you become a consumer and less an admin. Threat hunting becomes an interesting challenge. Consuming logs in a cloud environment is important. » Agreed! Similar sentiment that I heard from MITRE ATT&CK EU community group.
ATT&CK for Cloud version 1 released (last week) #ATTACKcon See list at https://attack.mitre.org/resources/updates/updates-october-2019/index.html
DNC hack was a notable incident for use case of adversary in this page. They need to build this out and looking for contributions (majority of how framework is built from community)
---
Overall, a great community! I got a shoutout from Katie Nickels, ATT&CK Threat Intelligence Lead, MITRE.
Check out the recap from the MITRE ATT&CK EU Community Workshop 2019 here.